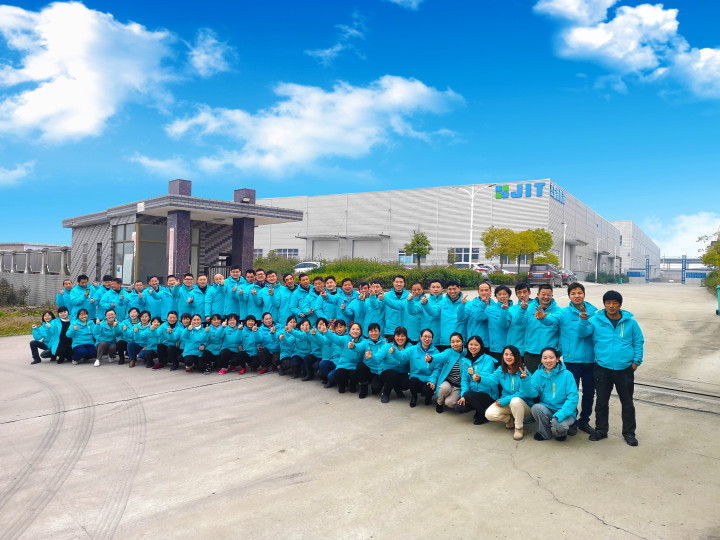 Anhui JIT New Materials Co., Ltd., established in 2012, is a leading manufacturer of high-performance building products worldwide. We are the pioneer of tile backing panels and prefabricated shower panels in China, aiming to provide a new waterproof tile solution for many places in close contact with water, including toilets, SPA clubs, basements, baths, and even swimming pools. Program.

The company's production base is located in Xuancheng High-tech Industrial Development Zone, Anhui Province, with a total area of ​​more than 30,000 square meters. The sales company is located in Xiasha Economic Development Zone, Hangzhou, Zhejiang. The company has more than 20 patents and 7 independent trademarks. It has been evaluated as a national high-tech enterprise and a small and medium-sized technology enterprise. It has obtained ISO9001 quality control system, ISO14000 environmental management system certification and national intellectual property certification, and its products have obtained EU CE certification , Nordic SINTEF certification and North American CUPC certification. We not only provide customers with the highest quality construction products, but also declare that all products meet the highest level of environmental protection requirements, do not contain fluoride CFC and HCFC that are harmful to the environment and the atmosphere, and fully comply with the environmental protection requirements of EU REACH regulations. The company pays attention to the construction of the R&D team, established a composite materials joint laboratory with Anhui University of Technology, established a joint training base for postgraduates, and was selected as the 322 science and technology innovation team.
The company invested 10 million in 2019 to introduce the full set of technology provided by Ningxia Dingsheng Sunshine Company to replace freon foam to produce environmentally friendly extruded panels. This technology is the 2019 World Wide Fund for Nature (referred to as WWF) climate pioneer project award-winning technology, our The pursuit is to introduce the most advanced technology to provide green energy-saving products and solutions in the construction field.

JIT products are favored by architects, designers and real estate developers in Europe and the United States for their excellent quality. It has established a complete sales network overseas in Norway, the Netherlands, Denmark, Sweden, France, the United Kingdom, the United States, and Canada. We have customers in more than a dozen countries such as Australia and New Zealand, and our products have entered the building materials and ceramic tile chain supermarkets in the European and American markets.

Whether you are an architectural designer, a building developer, or a manufacturer, if you want a new solution for better waterproofing and tiling, or you want to tailor it to meet the requirements of individual projects, please Talk to a member of our team, or send us a message through our contact page, and we will get back to you as soon as possible.

---